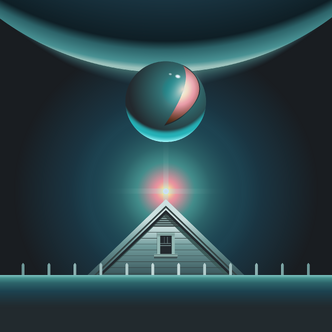 Obduction - Original Game Soundtrack is the official soundtrack album for Obduction. The music was composed and produced by Robyn Miller, brother of Rand Miller and co-creator of/composer for Myst and Riven. The album contains 28 tracks. More tracks were produced and have been released on Robyn's SoundCloud.
Initially, Robyn only joined the production of Obduction to play the part of C.W. and even told his brother that he would not compose any music. However, Rand eventually convinced him to take on the considerably more time consuming task of composing a soundtrack. Robyn was persuaded by the story and ideas that Rand had for the game[1] and saw it as a fun opportunity for the two to work together again. He was not able to play through Obduction before he started composing, but he was shown visuals and given story information to help him along.[2] He made a conscious effort to avoid composing music that sounded too similar to the pieces he created for Myst.[3] This included a stronger emphasis on location-based pieces that focus on what the player is seeing and experiencing rather than character motifs.[2]
Official Tracks
[
]
Bonus Tracks
[
]
These songs were composed by Robyn for use in Obduction but ultimately went unused.
Music at Priest Lake (2:43)
W.M.D. (Original Version) (1:55)
References
[
]